About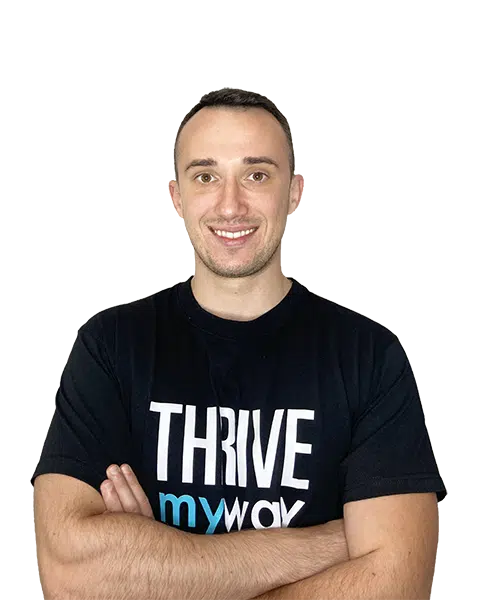 I grew up in a rural area in Bulgaria in the '90s. The Eastern Socialist bloc has just collapsed and people in my country experienced a terrible economic crisis. It got so bad that at some point salaries dropped as low as $5 per month.
As a child, I didn't really notice all of that. My life was pretty chill. I didn't attend kindergarten, so every day in my early childhood went exactly as I pleased. I worked on my own "projects" whenever I wanted. I fondly remember creating my very own snail farm.
Time well spent.
It was also part of my responsibility growing up to take care of the chickens, ducks, and my dog. All this freedom in my early childhood kept me from being conditioned to follow ridiculous rules and laid the foundation for me to start working for myself later on.
Later childhood and teen years were mostly uneventful. I was going to school and in my free time fishing, playing football, or reading. When I graduated school was when I found out that I was…
Totally unprepared for work-life.
I didn't have any skills.
I didn't have any relevant experience.
I didn't have any confidence, or any idea of what I wanted to do with my life.
That's how I ended up going to the UK to work laboring jobs on farms. At that point, I didn't speak any English.
I started out picking peas, and later when the season finished I would move to another part of the UK to pick strawberries. It was a terrible time for me.
I was working long hours in the rain and mud for low wages. I didn't know any better.
When I went back home to visit for Christmas I started asking questions.
"Is this really all there is?"
"Is this how my life is going to go forever?"
"How do I get out of this loop before it's too late?" 
I couldn't imagine working these jobs for the rest of my life.
That's when I made a decision.
So, the learning began.
Working in the rain and mud stressed my body and mind so much that I decided not to go back. Instead, I wanted to find something that I could do from home.
That's how I found out about SEO. I started watching courses by Telerik and Svetlin Nakov.
From my work in the UK, I had saved up some money. All my savings went towards English classes and SEO courses. One of the smartest purchases I ever made was a yearly membership for the local library. Best $7 I ever spent!
The library gave me access to Wi-Fi and tons of useful books. I also got a chance to read magazines like Forbes, Entrepreneur, Business, FastCompany, Success, and Inc.
Talk about ROI. 
Learning English and SEO became my full time job. I'd spend more than 80 hours a week on my learning.
Even in my downtime when I was watching a movie, I would make sure I picked up something that was in English with no subtitles or dubbing. I would have to either learn English or waste all my spare time listening to people talking nonsense on the TV!
That turned out to be a pretty good motivator.
The other big lifestyle shift I made was signing up to a website called ConversationExchange, where you find online buddies to learn languages with. There I found Petri, an expat from Sweden who moved to Bulgaria.
He wanted to learn Bulgarian, so I helped him with learning Bulgarian and he helped me to learn English. As luck would have it, he was doing SEO for some of his clients and he hired me as a virtual assistant to help with some of the basic stuff.
My confidence started to grow, even though…
Nobody believed in me.
In the first years of my new professional path, I received a lot of unwanted negative feedback. A lot of it was coming from closest relatives.
I was often asked questions like:
"Why don't you just get a real job?"
"When will you stop studying and finally get a job?"
"Does someone really pay you, or is this just a scam?"
If you're on the same path, be prepared to get ridiculed by people who don't understand what you're doing. Working for yourself, especially in digital spaces, doesn't always make sense to people who haven't been exposed to it.
It's not their job to build you up. That's your job!
Of course, once you start having some visible success, those same people will tell you that they've always been proud of you and they knew you would make it. Such is life.
Just stay grounded and follow your path. Don't get discouraged by negative feedback or overly encouraged by positive feedback. Stop seeking approval and admiration from anyone and just keep going.
Working for myself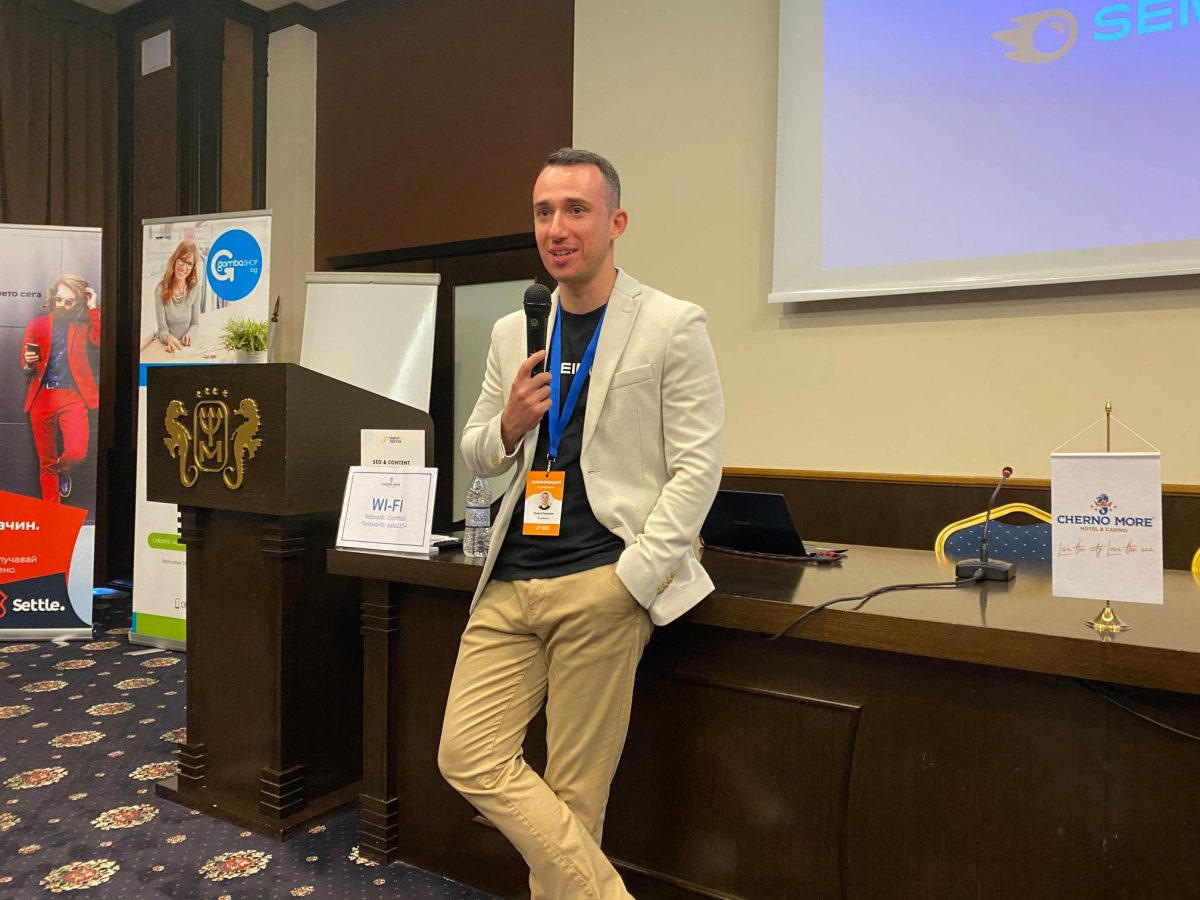 In 2015, I started freelancing. In the beginning it was mostly content creation and promoting content. Slowly but surely, I was gaining confidence, skills, and experience in my future path.
As time went by, I started to get pretty good at SEO. I was getting results.
These were the kind of results clients were willing to pay for.
Throughout my career, I've worked for more than 100 companies, small businesses, and big corporations, even a few Fortune 500 companies.
Here's a snapshot of some of the organic traffic growth I've helped my clients achieve:
1. Fashion & Beauty brand
I joined them in June 2019, helping them to revamp them their content marketing strategy and produce more data-driven content with industry statistics. With the help of a great team of writers, editors, and others, we were able to get some upward momentum that's still going strong.

2. Tech Start-Up
I started consulting with them in September 2019, assisting with their SEO strategy and implementation. Within 1 year, their website was getting 50,000+ more organic visitors every month.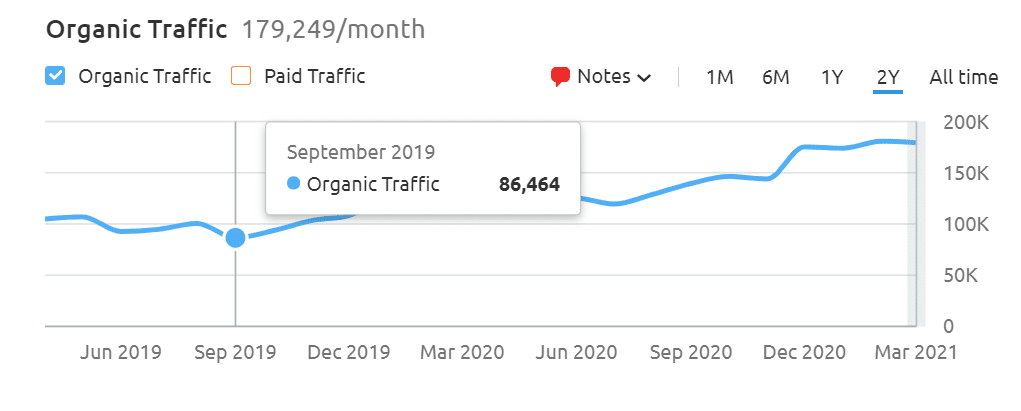 3. Agency Website
I started working for this client in February 2018. A good SEO strategy takes time to show results, and this one was no different. After putting in the hard work, we started to see great results in a few months, more than doubling the original organic traffic numbers within a year.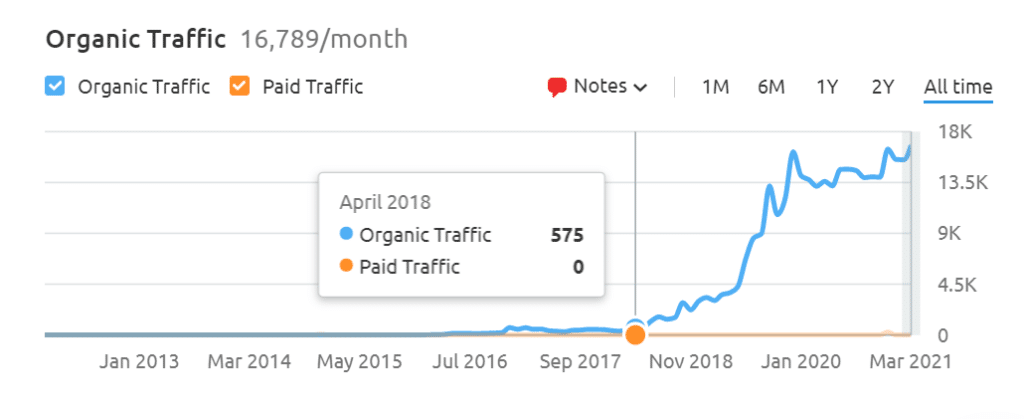 4. My Own Website
This is my own affiliate website in a very competitive and lucrative niche. Unfortunately, I don't have much time to spend on this project right now, but the initial work I put into it is still reaping results up until now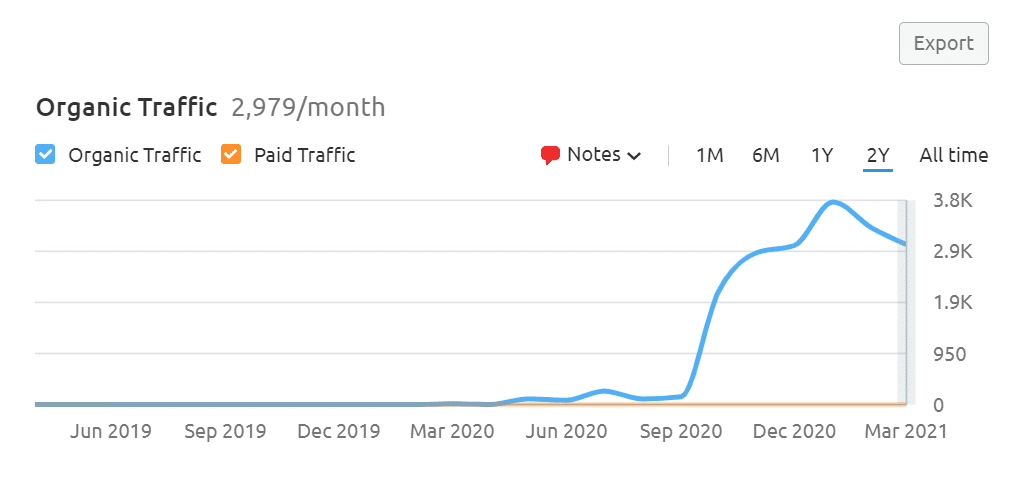 Although my contribution helped achieve these results, I didn't do any of it alone. Even on my own websites, I always work with content creators, editors, and virtual assistants.
Having the right team expands the reach of your work and amplifies the chance of success.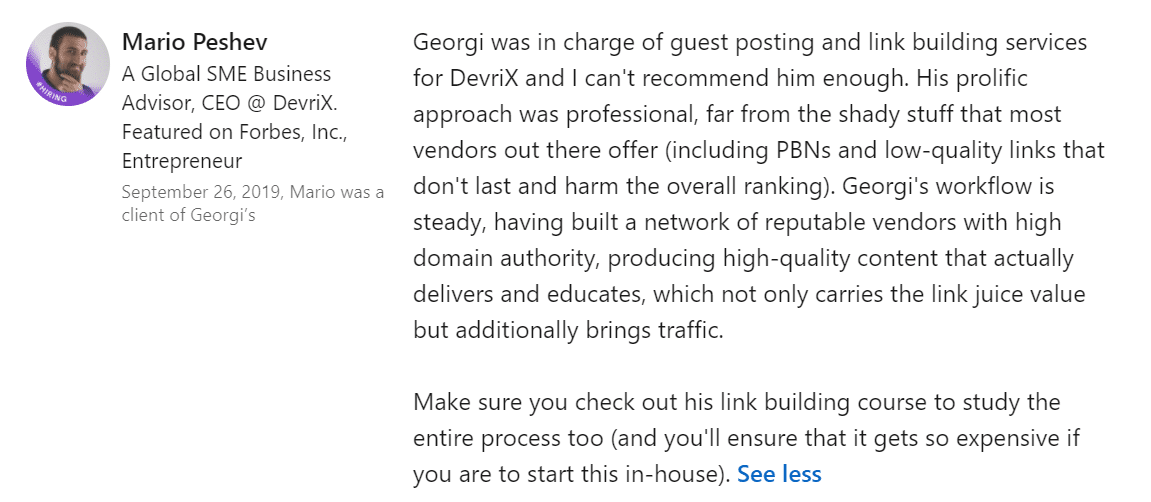 Want to start getting great results like these for your business?
If you're interested in working with me, you can find out more on this page.
From learning to teaching
As I was gaining experience working on different projects, applying new tactics, I decided to create my own training course about Link Building.
It seemed only fitting that after all those hours spent learning I should put some time into helping others follow in my footsteps. So, I made sure my course was highly actionable and stuffed full of information that can help you transform your linkbuiling for better SEO results.
It's the circle of life.
Here's some of the feedback I've gotten from industry leaders: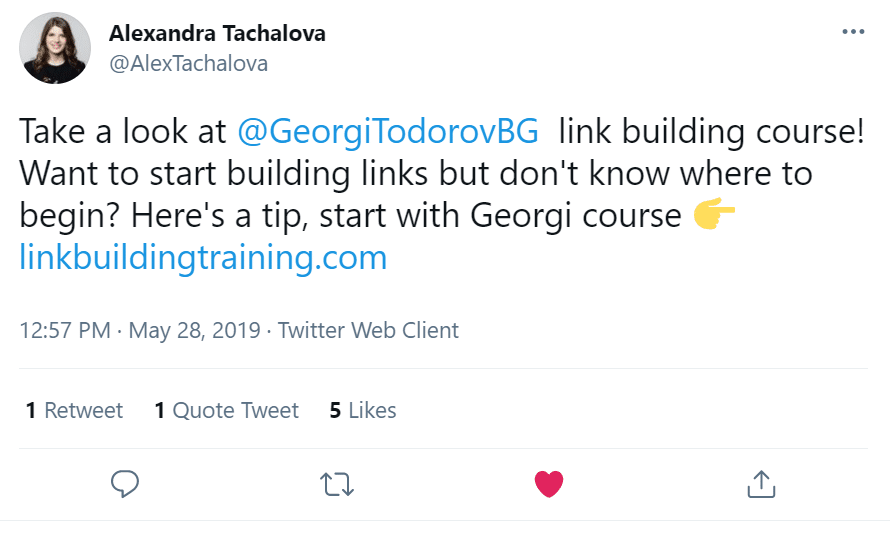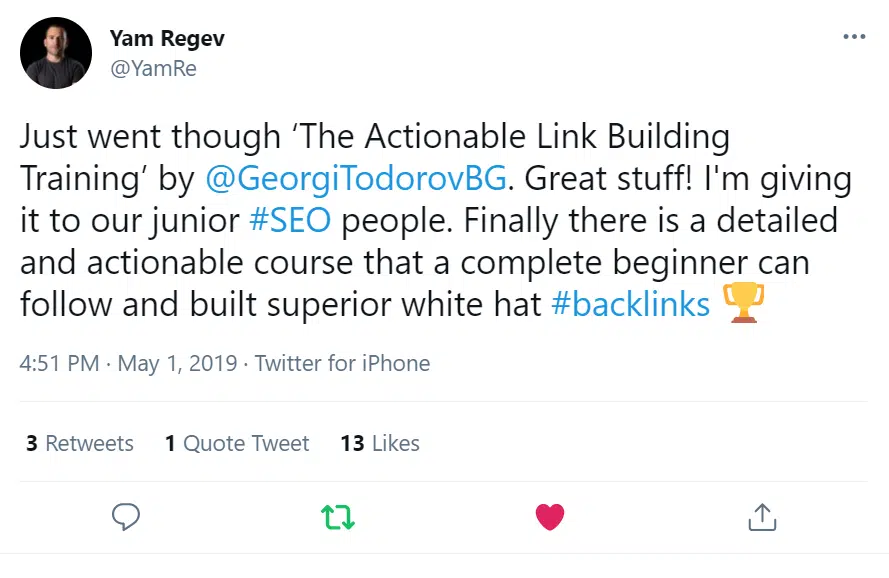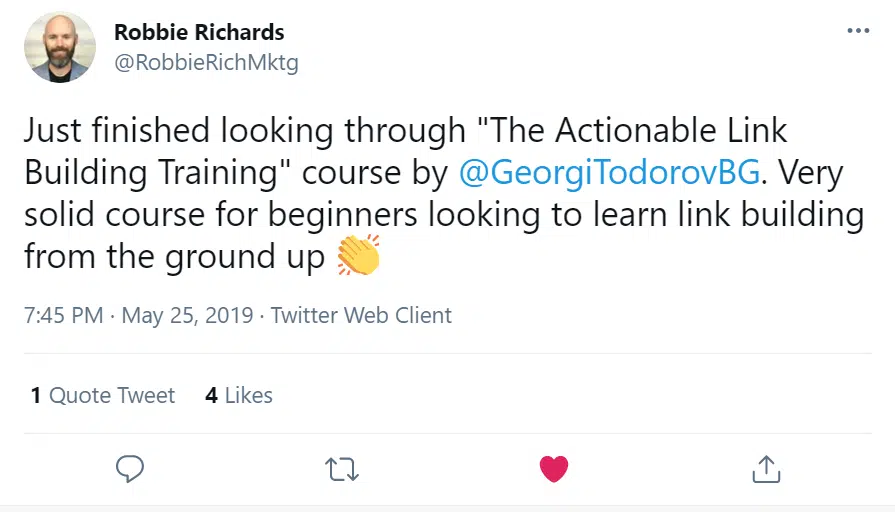 Forget about industry leaders. Here's some feedback from other people who found value in my course: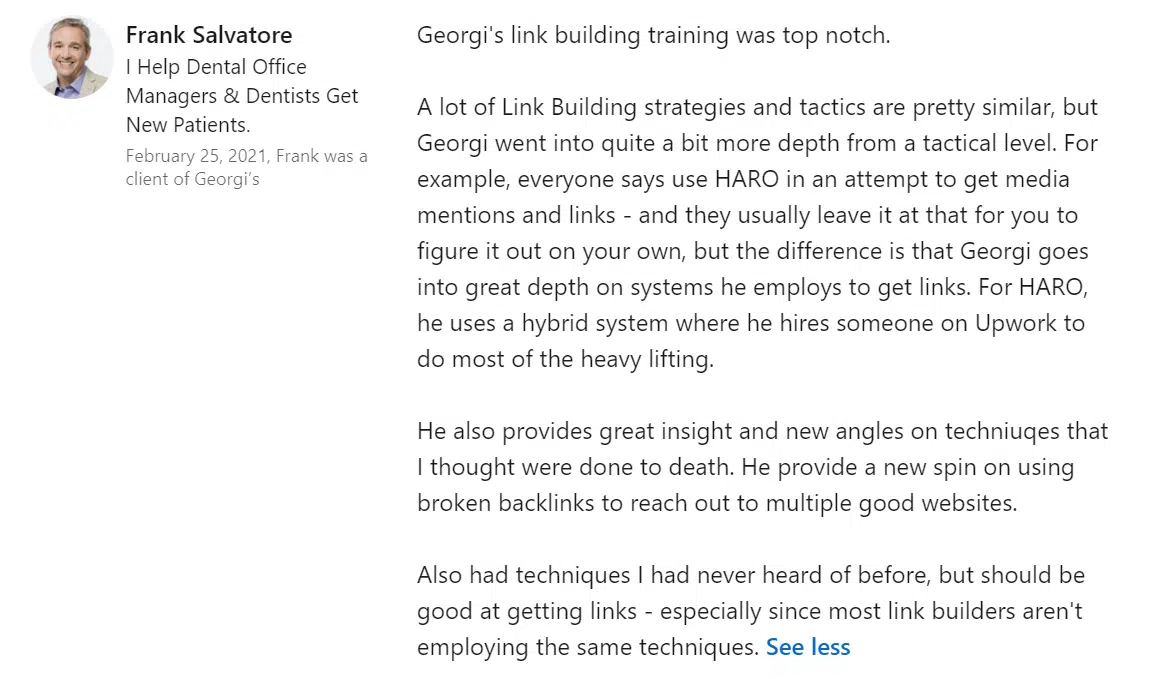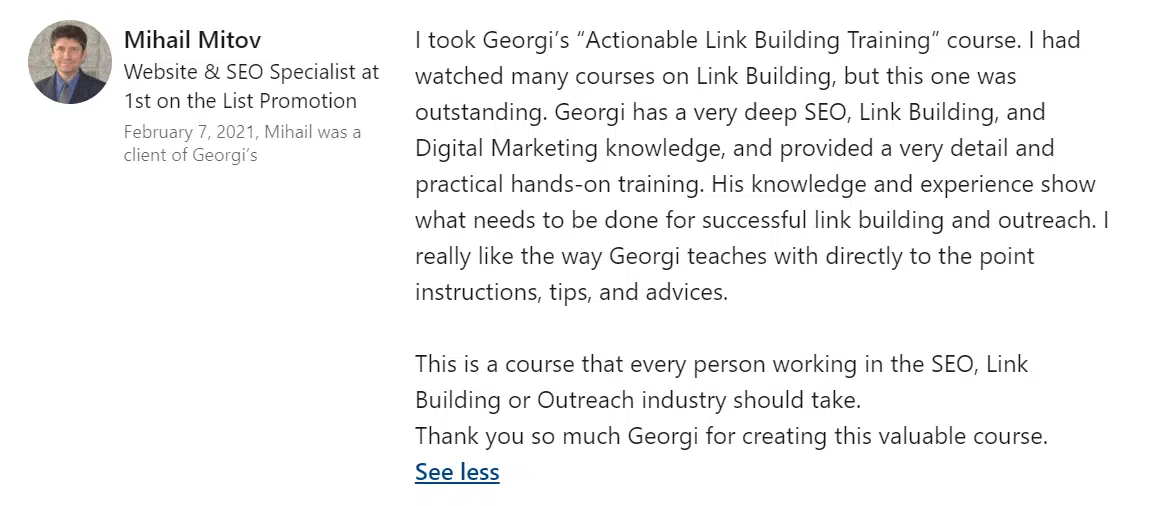 Get the Link Building Training course here and start putting your new skills to good use.
My work is featured on: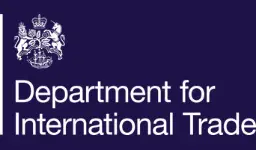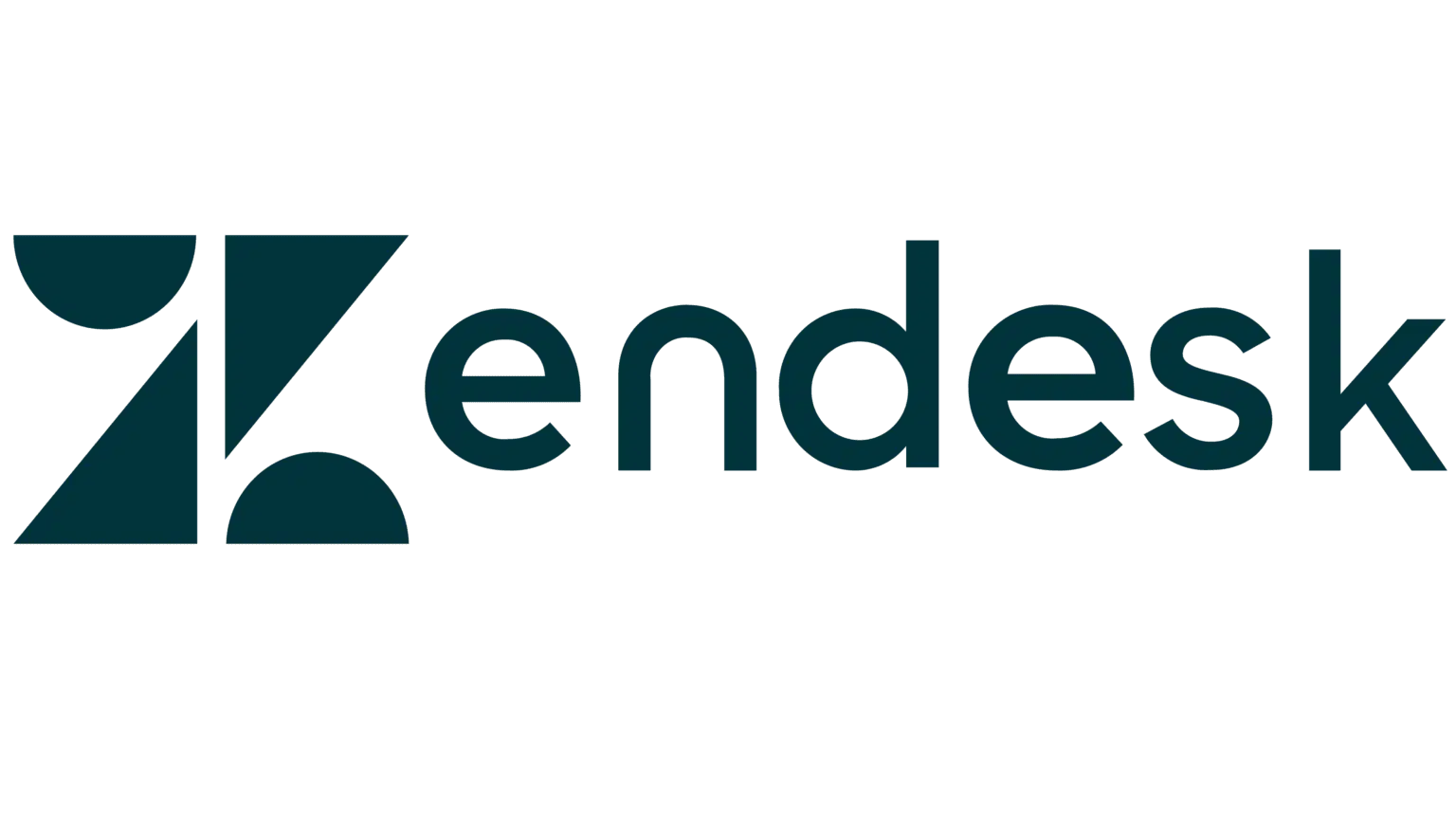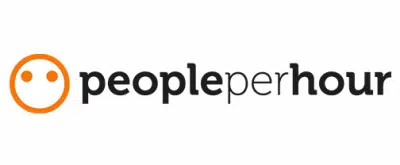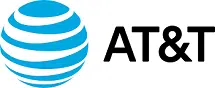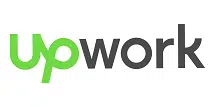 2020 and beyond
In 2020, I was still working freelance for different clients when a headhunter reached out to me and offered me a job in Semrush.
The proposal was pretty good and I decided to take the job.
I worked there for 10 months. I no longer work at Semrush. I am free again.
I'll focus on working on my blog thrivemyway.com
Did you enjoy my story?
If you're working online already or thinking about it, there are parts of this story that you could probably have written yourself.
I'm no Steve Jobs or Elon Musk (I don't want to be….) and I don't think anyone's going to make a movie out of my life, but everything you've read here is 100% authentic.
Now that you've heard my story, let's talk about yours!
You can reach out to me on Twitter and Linkedin.
If you enjoyed this, don't forget to subscribe to my mailing list to get more tips, stories, and useful resources to help you get results from your work. Subscribe now, it's free!
About ThriveMyWay.com
ThriveMyWay.com is a one-stop resource for learning how to make money online on your own terms.
I created ThriveMyWay.com with 2 goals:
To make passive income through this website
To help others with courses and free guides and other type of content
Check it out and see if you find anything useful that could give you a leg up in your career.